How to tell if a book is in stock...
"On Our Shelves Now" means yes, we have it on hand, order away!
"Ships in 1-5 days" means we sold our last copy, but more are easily available so still, order away!!
"Special Order" means it may be out of print or hard to get. Call the store to get more information from a Bookseller.

Not sure and want to double check? Be Savvy! Call and ask one of our booksellers for more details.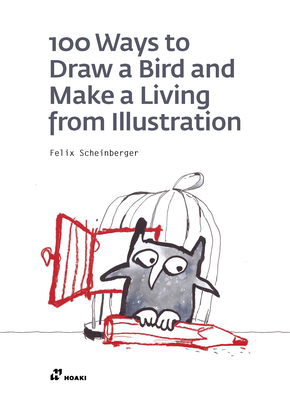 $29.95
Usually Ships in 1-5 Days
Description
---
Illustration is applied imagination. This book is not only about illustration, though it does contain illustrations--lots of them. But there's more. This book examines the profession of illustrator, from the vexing subject of money to the question of the right workplace. How do you get commissions? How do you negotiate successfully? What's a fair price? How do you handle the everyday routines involved in illustration work? It explains concepts such as usage rights, collecting societies and social security insurance for artists. And, of course, it presents a wide variety of illustration techniques. In short, it makes an effort to enlighten, be useful and answer as many questions as possible. Its author does so, on the one hand, by offering more than twenty really useful tips for budding illustrators--for example, how to stop the fear that a blank page often inspires--and, on the other, by presenting the twenty-five most important illustration techniques in a practical way that awakens the reader's desire to learn more. As a parallel narrative accompanying the humorous texts, there are images by very different illustrators who work with a wide variety of techniques and styles. These pictures are diverse yet easy to compare, because they all show the same thing: a bird.
100 Ways to Draw a Bird and Make a Living from Illustration (Paperback)