How to tell if a book is in stock...
"On Our Shelves Now" means yes, we have it on hand, order away!
"Ships in 1-5 days" means we sold our last copy, but more are easily available so still, order away!!
"Special Order" means it may be out of print or hard to get. Call the store to get more information from a Bookseller.

Not sure and want to double check? Be Savvy! Call and ask one of our booksellers for more details.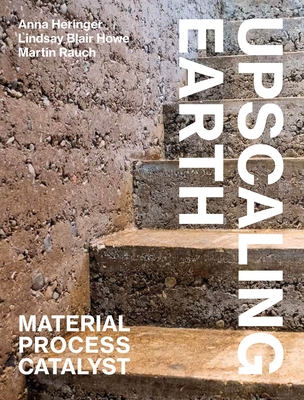 Please call 603-279-3905 for pricing
Hard to Find - Unlikely to be Available
Description
---
As environmental pressures continue to increase and concerns about resource scarcity continue to grow, a number of prominent architectural thinkers are returning to one of the world's oldest construction methods: earth building. Upscaling Earth showcases innovative thinking about materials and the potential for earth building to replace more environmentally damaging, resource-intensive materials like concrete. What economic, environmental, and social conditions, the book asks, would be necessary for an upscaling of earth to occur?

Presenting a wide range of built and unbuilt projects and outlining strategies that can be implemented to adapt the use of earth to each unique culture and context, Upscaling Earth demonstrates groundbreaking technological innovations that highlight the advantages of this material. From worldwide availability to the possibility of comprehensive recycling, from climate-neutral production to socially just implementation, the book reveals the incredible potential of earthen architecture.
 
About the Author
---
Anna Heringer is an architect and was guest professor at various universities around the world. Lindsay Blair Howe is research and teaching associate at ETH Zurich. Martin Rauch is the founder of Lehm Ton Erde Baukunst in Schlins, Austria, and—among other international activities—he was guest lecturer at ETH Zurich.
 
Upscaling Earth: Material, Process, Catalyst (Paperback)