How to tell if a book is in stock...
"On Our Shelves Now" means yes, we have it on hand, order away!
"Ships in 1-5 days" means we sold our last copy, but more are easily available so still, order away!!
"Special Order" means it may be out of print or hard to get. Call the store to get more information from a Bookseller.

Not sure and want to double check? Be Savvy! Call and ask one of our booksellers for more details.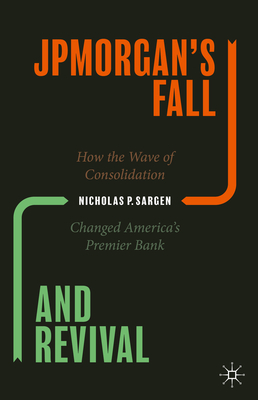 $39.99
Usually Ships in 1-5 Days
About the Author
---
Nicholas P. Sargen is an international economist turned global money manager. He has been involved in international financial markets since the early 1970s, when he began his career at the U.S. Treasury and the Federal Reserve. He subsequently worked on Wall Street for 25 years, holding senior positions with Morgan Guaranty Trust, Salomon Brothers Inc., Prudential Insurance and J.P. Morgan Private Bank. In 2003 he became Chief Investment Officer for the Western & Southern Financial Group and its affiliate, Fort Washington Investment Advisors Inc., where he now serves as an economic consultant. Sargen has written extensively on international financial markets, and he currently produces a blog on Fort Washington's website, where his views are updated. He appeared frequently on business television programs throughout his career on Wall Street, and was a regular panelist on Louis Rukeyser's Wall Street Week. He was born and raised in the San Francisco Bay Area, and received a PhD in Economics from Stanford University.
Jpmorgan's Fall and Revival: How the Wave of Consolidation Changed America's Premier Bank (Hardcover)