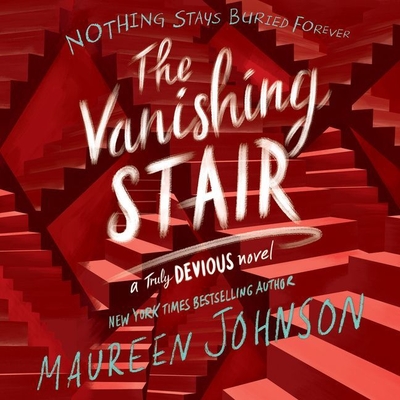 Please call 603-279-3905 for pricing
Special Order - Subject to Availability
Description
---
New York Times and Publishers Weekly bestseller
In New York Times bestselling author Maureen Johnson's second novel in the Truly Devious series, there are more twists and turns than Stevie Bell can imagine. No answer is given freely, and someone will pay for the truth with their life.
The Truly Devious case--an unsolved kidnapping and triple murder that rocked Ellingham Academy in 1936--has consumed Stevie for years. It's the very reason she came to the academy. But then her classmate was murdered, and her parents quickly pull her out of school. For her safety, they say. She must move past this obsession with crime.
Stevie's willing to do anything to get back to Ellingham, be back with her friends, and solve the Truly Devious case. Even if it means making a deal with the despicable Senator Edward King. And when Stevie finally returns, she also returns to David: the guy she kissed, and the guy who lied about his identity--Edward King's son.
But larger issues are at play. Where did the murderer hide? What's the meaning of the riddle Albert Ellingham left behind? And what, exactly, is at stake in the Truly Devious affair? The Ellingham case isn't just a piece of history--it's a live wire into the present.
Praise for Book One:
"The Agatha Christie-like ecosystem pairs with lacerating contemporary wit, and alternating past and present scenes makes for a multilayered, modern detective story." --New York Times Book Review
"Remember the first time reading Harry Potter and knowing it was special? There's that same sense of magic in the introduction of teen Sherlock-in-training Stevie Bell." --USA Today (four stars)
"Be still, my Agatha-Christie-loving beating heart." --Bustle
The Vanishing Stair Lib/E (Compact Disc)
How to tell if a book is in stock...
"On Our Shelves Now" means yes, we have it on hand, order away!
"Ships in 1-5 days" means we sold our last copy, but more are easily available so still, order away!!
"Special Order" means it may be out of print or hard to get. Call the store to get more information from a Bookseller.

Not sure and want to double check? Be Savvy! Call and ask one of our booksellers for more details.