How to tell if a book is in stock...
"On Our Shelves Now" means yes, we have it on hand, order away!
"Ships in 1-5 days" means we sold our last copy, but more are easily available so still, order away!!
"Special Order" means it may be out of print or hard to get. Call the store to get more information from a Bookseller.

Not sure and want to double check? Be Savvy! Call and ask one of our booksellers for more details.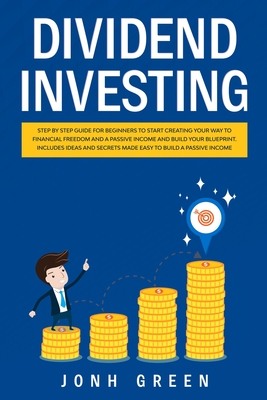 $25.00
Usually Ships in 1-5 Days
Description
---
If you are interested in learning about how dividend investing works, then keep reading...
Dividend investing is not the most popular way to invest. There are many funds and bonds that pay out dividends, however, not all of them are profitable or obtainable. Building a passive income through this method is not very easy as the world of investments is full of changes. Here we present a focus on dividends and how to obtain them.
Here you will discover:
How and where to investThe differences between different kinds of investmentsHow to build a passive income with dividendsWhich companies to look for
FAQ
Are there a lot of technical concepts when it comes to dividend investing?
There can be, but this book provides you with just what you need to start.
How much time does it take to see initial results?
It depends on the investment and characteristics of where you decide to put your money.
SCROLL UP AND CLICK ON THE "BUY NOW" BUTTON
Dividend investing: Step by step Guide for beginners to start creating your financial freedom and build your blueprint. Includes ideas and (Paperback)