How to tell if a book is in stock...
"On Our Shelves Now" means yes, we have it on hand, order away!
"Ships in 1-5 days" means we sold our last copy, but more are easily available so still, order away!!
"Special Order" means it may be out of print or hard to get. Call the store to get more information from a Bookseller.

Not sure and want to double check? Be Savvy! Call and ask one of our booksellers for more details.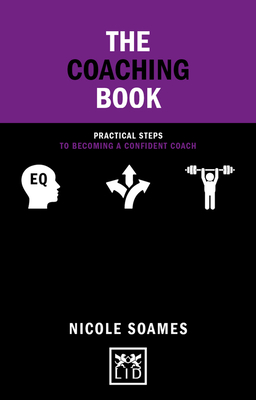 Description
---
Coaching is an art, but it's far easier said than done. It takes courage to ask a question rather than offer up advice, provide an answer or unleash a solution. Giving another person the opportunity to find their own way, make their own mistakes, and create their own wisdom is both brave and vulnerable. Emotional intelligence can help leaders and coaches recognize how attitudes - both their own and those of the people they coach -prevent individuals from reaching their potential. In this practical and inspiring book, EQ qualified trainer and coach Nicole Soames teaches you how to develop a coaching mind-set, recognize who and when you should coach, adopt a disciplines approach to coaching, learn how to manage the coaching conversation and give and receive feedback so that you can embed new ways of working. This is a fresh and innovative take on the traditional, how-to coaching manual.
The Coaching Book: Practical Steps to Becoming a Confident Coach (Concise Advise) (Hardcover)