How to tell if a book is in stock...
"On Our Shelves Now" means yes, we have it on hand, order away!
"Ships in 1-5 days" means we sold our last copy, but more are easily available so still, order away!!
"Special Order" means it may be out of print or hard to get. Call the store to get more information from a Bookseller.

Not sure and want to double check? Be Savvy! Call and ask one of our booksellers for more details.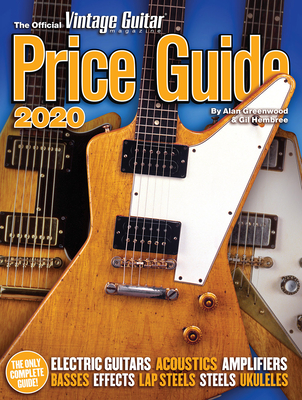 $34.95
Usually Ships in 1-5 Days
About the Author
---
ALAN GREENWOOD (Bismarck, North Dakota) and his wife Cleo are the publishers of Vintage Guitar magazine, which they launched in 1986. Vintage Guitar is the largest monthly publication for guitar collectors, enthusiasts, and dealers. GIL HEMBREE (Austin, Texas) was contracted by Vintage Guitar in 2000 as a market analyst for the Vintage Guitar Price Guide.
The Official Vintage Guitar Magazine Price Guide 2020 (Paperback)