How to tell if a book is in stock...
"On Our Shelves Now" means yes, we have it on hand, order away!
"Ships in 1-5 days" means we sold our last copy, but more are easily available so still, order away!!
"Special Order" means it may be out of print or hard to get. Call the store to get more information from a Bookseller.

Not sure and want to double check? Be Savvy! Call and ask one of our booksellers for more details.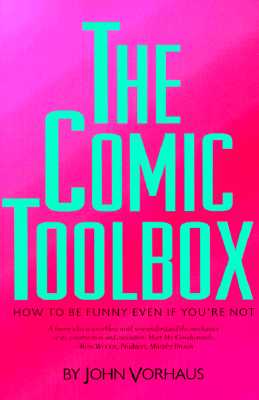 $14.95
Usually Ships in 1-5 Days
Description
---
A workbook approach to comedy writing as creative problem-solving. It offers tools of the trade such as Clash of Context, Tension and Release, The Law of Comic Opposites, The Wildly Inappropriate Response, and The Myth of the Last Great Idea to writers, comics, and anyone else who wants to be funny.
The Comic Toolbox How to Be Funny Even If You're Not (Paperback)