How to tell if a book is in stock...
"On Our Shelves Now" means yes, we have it on hand, order away!
"Ships in 1-5 days" means we sold our last copy, but more are easily available so still, order away!!
"Special Order" means it may be out of print or hard to get. Call the store to get more information from a Bookseller.

Not sure and want to double check? Be Savvy! Call and ask one of our booksellers for more details.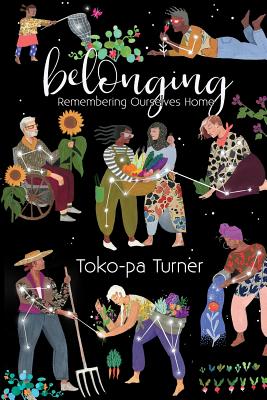 $19.95
Usually Ships in 1-5 Days
Description
---
2017 Nautilus Award Gold Winner
Feel like you don't belong? You're not alone.

The world has never been more connected, yet people are lonelier than ever. Whether we feel unworthy, alienated, or anxious about our place in the world -- the absence of belonging is the great silent wound of our times.

Most people think of belonging as a mythical place, and they spend a lifetime searching for it in vain. But what if belonging isn't a place at all? What if it's a skill that has been lost or forgotten?

With her signature depth and eloquence, Toko-pa maps a path to Belonging from the inside out. Drawing on myth, stories and dreams, she takes us into the origins of our estrangement, reframing exile as a necessary initiation into authenticity. Then she shares the competencies of belonging: a set of ancestral practices to heal our wounds and restore true belonging to our lives and to the world.
Belonging: Remembering Ourselves Home (Paperback)