How to tell if a book is in stock...
"On Our Shelves Now" means yes, we have it on hand, order away!
"Ships in 1-5 days" means we sold our last copy, but more are easily available so still, order away!!
"Special Order" means it may be out of print or hard to get. Call the store to get more information from a Bookseller.

Not sure and want to double check? Be Savvy! Call and ask one of our booksellers for more details.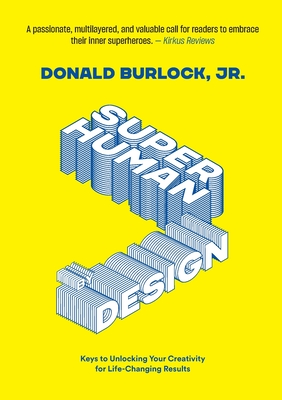 $29.95
Usually Ships in 1-5 Days
Description
---
Have you ever dreamed of superpowers?
Your own innate talents, magnified. Entirely new talents, enhanced.
You yourself hold the keys to unlocking these abilities. All you lack is the know-how.
With Superhuman by Design as your guide, you'll learn how to tap the deep wells of creativity within you and how to use that creativity to fuel the life you want-not the path someone else has mapped out for you. Live a life of imagination and passion. A life full of meaning and purpose. A life of possibilities, headlined by game-changing results.
Drawing on the insights of design thinking, the experience from a decade of creative leadership in Fortune 100 companies, and lessons learned in the volatile world of tech startups, Donald Burlock lays out an inspired strategy for the journey to becoming your boldest and most successful self. Not just at work, but in every aspect of your life.
Go ahead-hit the launch button and live the superhuman life
Superhuman by Design: Keys to Unlocking Your Creativity for Life-Changing Results (Paperback)