How to tell if a book is in stock...
"On Our Shelves Now" means yes, we have it on hand, order away!
"Ships in 1-5 days" means we sold our last copy, but more are easily available so still, order away!!
"Special Order" means it may be out of print or hard to get. Call the store to get more information from a Bookseller.

Not sure and want to double check? Be Savvy! Call and ask one of our booksellers for more details.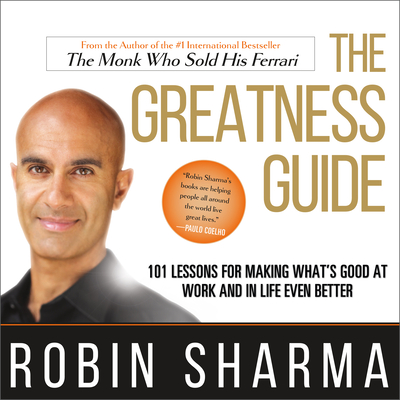 Description
---
Each one of us is called to greatness. We can have a significant impact on the world around us-if we so choose. If you are looking to craft an extraordinary life, The Greatness Guide is the powerful and practical handbook that will inspire you. Passionate, provocative, and full of big ideas that will challenge and transform, The Greatness Guide is one of those rare books that will release your potential and awaken your best self. Make the leap today and learn what the best do to become even better. The Greatness Guide will show you exactly how to experience remarkable results in business and in life. The Greatness Guide will help you discover the personal practices of truly successful people, learn powerful tools for achieving work-life balance, and get to your highest potential, fast.
The Greatness Guide: 101 Lessons for Making What's Good at Work and in Life Even Better (Compact Disc)