How to tell if a book is in stock...
"On Our Shelves Now" means yes, we have it on hand, order away!
"Ships in 1-5 days" means we sold our last copy, but more are easily available so still, order away!!
"Special Order" means it may be out of print or hard to get. Call the store to get more information from a Bookseller.

Not sure and want to double check? Be Savvy! Call and ask one of our booksellers for more details.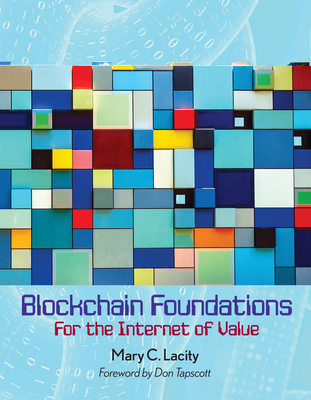 $27.95
Usually Ships in 1-5 Days
Description
---
While there are many books on blockchains, this guide focuses on blockchain applications for business. The target audience is business students, professionals, and managers who want to learn about the overall blockchain landscape — the investments, the size of markets, major players and the global reach — as well as the potential business value of blockchain applications and the challenges that must be overcome to achieve that value. We present use cases and derive action principles for building enterprise blockchain capabilities. Readers will learn enough about the underlying technologies to speak intelligently to technology experts in the space, as the guide also covers the blockchain protocols, code bases and provides a glossary of terms. We use this guide as the textbook for our undergraduate and graduate Blockchain Fundamentals course at the University of Arkansas. Other professors interested in adopting this guide for instructional purposes are welcome to contact the author for supporting instructional materials.
About the Author
---
Mary C. Lacity is Walton Professor of Information Systems and Director of the Blockchain Center of Excellence in the Sam M. Walton College of Business at The University of Arkansas. She was previously Curators' Distinguished Professor at the University of Missouri-St. Louis. Mary has held visiting positions at MIT, the London School of Economics, Washington University, and Oxford University.
Praise For…
---
"The University of Arkansas is a member of the Blockchain Research Institute (BRI), and this book is a welcome contribution to BRI's mission to herald a new paradigm for the Internet of Value. Lacity's book highlights the first generation blockchain-based solutions for enterprises and the pioneers leading the way. "
—Don Tapscott, co-founder, with Alex Tapscott of the Blockchain Research Institute and authors of Blockchain Revolution

"It takes on average 17 Years to progress from research, and its translation, into policies and practices. It is, therefore, crucial for blockchain professionals to short-circuit this lag by keeping up-to-date with emergent consensus, in sync with quality literature – like the one compiled here by Mary Lacity."
—Dr Naseem Naqvi, Chair, Centre for Evidence Based Blockchain; Editor in Chief, The Journal of the British Blockchain Association

"If blockchain is the 'internet of value,' and with peer-to-peer technology and smart contracts some of its killer apps, one of the key lingering questions is, 'What value will you provide?' Mary's book expertly makes the case that, where authenticity matters, the internet of value will be transformative to the world as we know it."
—Dale Chrystie, Blockchain Strategist at FedEx
Blockchain Foundations: For the Internet of Value (Paperback)