How to tell if a book is in stock...
"On Our Shelves Now" means yes, we have it on hand, order away!
"Ships in 1-5 days" means we sold our last copy, but more are easily available so still, order away!!
"Special Order" means it may be out of print or hard to get. Call the store to get more information from a Bookseller.

Not sure and want to double check? Be Savvy! Call and ask one of our booksellers for more details.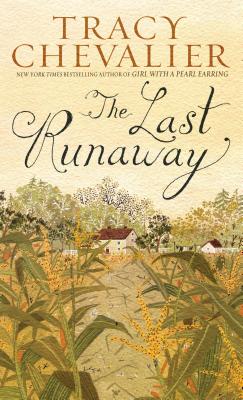 Description
---
A powerful journey brimming with color and drama, "The Last Runaway" is "New York Times" bestselling author Tracy Chevalier's vivid exploration of an iconic chapter in American history.
Ohio 1850. For a modest English Quaker stranded far from home, life is a trial. Untethered from the moment she leaves England, fleeing personal disappointment, Honor Bright is forced by family tragedy to rely on strangers in an alien, untamed landscape. Drawn into the clandestine activities of the Underground Railroad, a network helping runaway slaves escape to freedom, Honor befriends two exceptional people who embody the startling power of defiance. Eventually she must decide if she too can act on what she believes in, whatever the personal cost.

About the Author
---
Tracy Chevalier was born and raised in Washington, D.C. She lives in London with her husband and son.
The Last Runaway (Large Print / Paperback)