The Seasonaires (MP3 CD)
How to tell if a book is in stock...
"On Our Shelves Now" means yes, we have it on hand, order away!
"Ships in 1-5 days" means we sold our last copy, but more are easily available so still, order away!!
"Special Order" means it may be out of print or hard to get. Call the store to get more information from a Bookseller.

Not sure and want to double check? Be Savvy! Call and ask one of our booksellers for more details.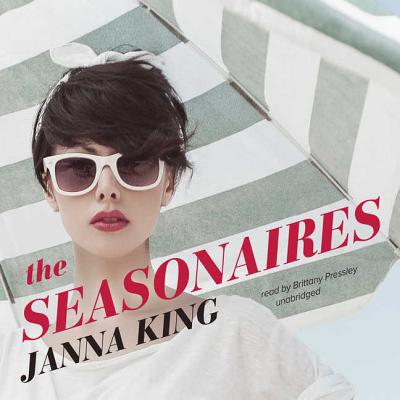 Please call 603-279-3905 for pricing
Special Order - Subject to Availability
Description
---
For a twentysomething, there is no summer job better than being a seasonaire. No responsibilities, college is barely a thought, and you're surrounded by glamorous, beautiful people. Intoxicating and seemingly carefree, what could possibly go wrong?
An idyllic Nantucket summer begins like a dream for scrappy Mia from South Boston; Presley, a gorgeous Southern beauty queen; Cole, a handsome introvert; Jade, the sultry daughter of a model and music mogul; J. P., an energetic young designer; and Grant, a playful party-boy.
These six are working as seasonaires-influential brand ambassadors-for the clothing line Lyndon Wyld. But like all things that look too good to be true, the darkness lurking underneath slowly rises to the surface.
Lyndon Wyld, the chic tigress who owns the eponymous business, rules their daily life by curating their every move, which the seasonaires are obligated to post on social media for their growing throngs of followers. Corporate greed, professional rivalries, and personal conflicts mix with sex, drugs, and the naivete of youth, exploding in a murder that sullies their catalog-perfect lives.
The Seasonaires is a fresh and stylish debut that perfectly captures today's zeitgeist, promising to thrill until the very last page.