How to tell if a book is in stock...
"On Our Shelves Now" means yes, we have it on hand, order away!
"Ships in 1-5 days" means we sold our last copy, but more are easily available so still, order away!!
"Special Order" means it may be out of print or hard to get. Call the store to get more information from a Bookseller.

Not sure and want to double check? Be Savvy! Call and ask one of our booksellers for more details.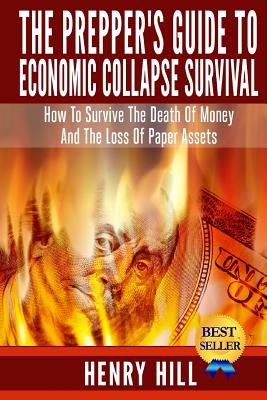 $7.49
Usually Ships in 1-5 Days
Description
---
There are plenty of signs that indicate our world is headed towards financial collapse. We have become dependent on paper money that is quickly losing value. What will you do when paper money is completely worthless? Will you be able to feed the family or provide shelter? How will you manage basic problems like finding clean drinking water and obtaining the things you need? These are all problems that you will be confronted with in the aftermath of the stock market crashing or a war that kills the economy. This book will take you by the hand and lead you down the road to prepping for a major economic collapse. You will have to learn a lot of new skills. When grocery store shelves are empty and the malls are closed, you have to find food and make your own clothes. When money isn't good for anything more than starting a fire, you will have to learn how to operate on a barter system. To use the bartering system, you need to know what to store today that will have high value in a world where paper money is useless. Don't get caught empty handed when the economy tanks. Get started with your prepping today.
The Prepper's Guide To Economic Collapse Survival: How To Survive The Death Of Money And The Loss Of Paper Assets (Paperback)