How to tell if a book is in stock...
"On Our Shelves Now" means yes, we have it on hand, order away!
"Ships in 1-5 days" means we sold our last copy, but more are easily available so still, order away!!
"Special Order" means it may be out of print or hard to get. Call the store to get more information from a Bookseller.

Not sure and want to double check? Be Savvy! Call and ask one of our booksellers for more details.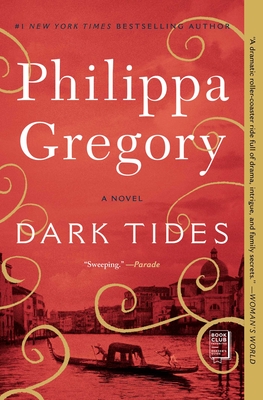 Other Books in Series
This is book number 2 in the The Fairmile Series series.
Description
---
#1 New York Times bestselling author of Tidelands—the "searing portrait of a woman that resonates across the ages" (People)—returns with an evocative historical novel tracking the rise of the Tidelands family in London, Venice, and New England.

Midsummer Eve 1670. Two unexpected visitors arrive at a shabby warehouse on the south side of the River Thames. The first is a wealthy nobleman seeking the lover he deserted twenty-one years earlier. Now James Avery has everything to offer: a fortune, a title, and the favor of the newly restored King Charles II. He believes that the warehouse's poor owner Alinor has the one thing he cannot buy—his son and heir.

The second visitor is a beautiful widow from Venice in deepest mourning. She claims Alinor as her mother-in-law and tells her of the death of Rob—Alinor's son—drowned in the dark tides of the Venice lagoon.

Meanwhile, Alinor's brother Ned, in faraway New England, is making a life for himself between in the narrowing space between the jarring worlds of the English newcomers and the American Indians as they move towards inevitable war. Alinor writes to him that she knows—without doubt—that her son is alive and the widow is an imposter. But how can she prove it?

Set in the poverty and glamour of Restoration London, in the golden streets of Venice, and on the tensely contested frontier of early America, this is a novel of greed and desire: for love, for wealth, for a child, and for home.
About the Author
---
PHILIPPA GREGORY is one of the world's foremost historical novelists. She wrote her first ever novel, Wideacre, when she was completing her PhD in eighteenth-century literature and it sold worldwide, heralding a new era for historical fiction. 
 
Her flair for blending history and imagination developed into a signature style and Philippa went on to write many bestselling novels, including The Other Boleyn Girl and The White Queen. 
 
Now a recognised authority on women's history, Philippa graduated from the University of Sussex and received a PhD from the University of Edinburgh, where she is a Regent and was made Alumna of the Year in 2009. She holds honorary degrees from Teesside University and the University of Sussex. She is a fellow of the Universities of Sussex and Cardiff and an honorary research fellow at Birkbeck University of London. 
 
Philippa is a member of the Society of Authors and in 2016 was presented with the Outstanding Contribution to Historical Fiction Award by the Historical Writers' Association. In 2018, she was awarded an Honorary Platinum Award by Neilsen for achieving significant lifetime sales across her entire book output.
 
She welcomes visitors to her site www.PhilippaGregory.com.
Praise For…
---
"Sweeping...Historical novelist Philippa Gregory has come a long way from the Tudor court."
— Parade

"A dramatic roller-coaster ride full of drama, intrigue, and family secrets."
— Woman's World Magazine

"Gregory's storytelling chops and engagement in the untold history of women make this book an inspiring feminist entertainment."
— Bookreporter.com

"Enigmatically compelling...dramatic twists aplenty."
— Booklist

"Gregory's talent for evoking time and place is on full display."
— Publishers Weekly

"Superb. . . A searing portrait of a woman that resonates across the ages."
— People

"A gripping novel…With her usual meticulous attention to detail, the author easily elicits the chaos and dangers of the mid-17th century…This book will leave readers eagerly awaiting the next installment in the series. Fans of Gregory's works and of historicals in general will delight in this page-turning tale."
— Library Journal (starred review)

"The author crafts her material with effortless ease. Her grasp of social mores is brilliant, the love story rings true and the research is, as ever, of the highest calibre."
— Daily Mail (UK)

"As with all good historical fiction, the novel offers that uncanny combination of distancing detail and themes that feel only too close to us today....Tidelands is a spellbinding read and an evocative glimpse at our strangely familiar past."
— Independent (UK)

"Richly detailed and brimming with secrets (personal and political), Tidelands is a captivating portrait of a brave woman and a compelling start to a new series."
— Shelf Awareness
Dark Tides: A Novel (The Fairmile Series #2) (Paperback)