How to tell if a book is in stock...
"On Our Shelves Now" means yes, we have it on hand, order away!
"Ships in 1-5 days" means we sold our last copy, but more are easily available so still, order away!!
"Special Order" means it may be out of print or hard to get. Call the store to get more information from a Bookseller.

Not sure and want to double check? Be Savvy! Call and ask one of our booksellers for more details.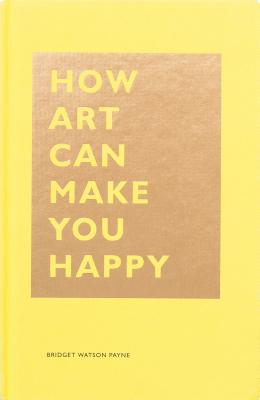 Description
---
Why is art magical? How can it make us happy? How Art Can Make You Happy offers the keys to unlocking a rich and rewarding source of joy in life. This easy, breezy handbook is full of insight that will help regular people begin a more inspiring and less stressful relationship with art. With tips on how to visit museums, how to talk about art at cocktail parties, and how to let art wake you up to the world around you, this little guide makes it possible for anyone to fall in love with art, whether for the first time or all over again.
About the Author
---
Bridget Watson Payne is an author, blogger, art book editor, and art lover. She lives in San Francisco.
How Art Can Make You Happy (The HOW Series) (Hardcover)