Fate of the Fallen (CD-Audio)
How to tell if a book is in stock...
"On Our Shelves Now" means yes, we have it on hand, order away!
"Ships in 1-5 days" means we sold our last copy, but more are easily available so still, order away!!
"Special Order" means it may be out of print or hard to get. Call the store to get more information from a Bookseller.

Not sure and want to double check? Be Savvy! Call and ask one of our booksellers for more details.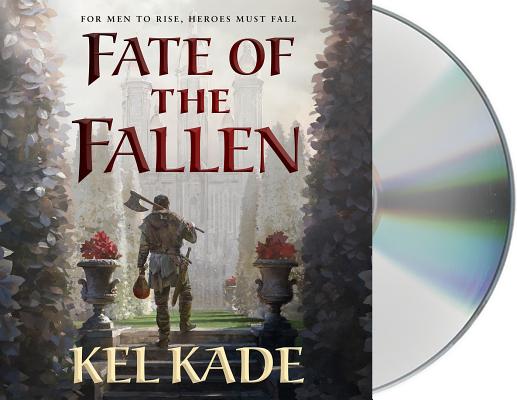 Please call 603-279-3905 for pricing
Description
---
Fate of the Fallen is the start of a brand new adventure from New York Times bestselling author Kel Kade
Not all stories have happy endings.
Everyone loves Mathias. Naturally, when he discovers it's his destiny to save the world, he dives in head first, pulling his best friend Aaslo along for the ride.
However, saving the world isn't as easy, or exciting, as it sounds in the stories. The going gets rough and folks start to believe their best chance for survival is to surrender to the forces of evil, which isn't how the prophecy goes. At all. As the list of allies grows thin, and the friends find themselves staring death in the face they must decide how to become the heroes they were destined to be or, failing that, how to survive.
About the Author
---
Kel Kade lives in Texas and occasionally serves as an adjunct college faculty member, inspiring young minds and introducing them to the fascinating and very real world of geosciences. Thanks to Kade's enthusiastic readers and the success of the King's Dark Tidings series, Kade is now able to create universes spanning space and time, develop criminal empires, plot the downfall of tyrannous rulers, and dive into fantastical mysteries full time.
Growing up, Kade lived a military lifestyle of traveling to and living in new places. These experiences with distinctive cultures and geography instilled in Kade a sense of wanderlust and opened a young mind to the knowledge that the Earth is expansive and wild. A deep interest in science, ancient history, cultural anthropology, art, music, languages, and spirituality is evidenced by the diversity and richness of the places and cultures depicted in Kade's writing.