How to tell if a book is in stock...
"On Our Shelves Now" means yes, we have it on hand, order away!
"Ships in 1-5 days" means we sold our last copy, but more are easily available so still, order away!!
"Special Order" means it may be out of print or hard to get. Call the store to get more information from a Bookseller.

Not sure and want to double check? Be Savvy! Call and ask one of our booksellers for more details.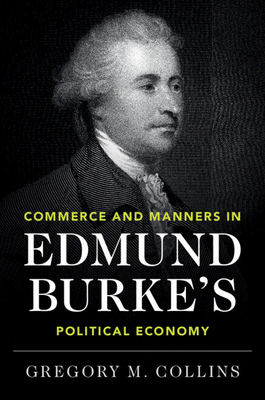 $49.99
Usually Ships in 1-5 Days
Description
---
Although many of Edmund Burke's speeches and writings contain prominent economic dimensions, his economic thought seldom receives the attention it warrants. Commerce and Manners in Edmund Burke's Political Economy stands as the most comprehensive study to date of this fascinating subject. In addition to providing rigorous textual analysis, Collins unearths previously unpublished manuscripts and employs empirical data to paint a rich historical and theoretical context for Burke's economic beliefs. Collins integrates Burke's reflections on trade, taxation, and revenue within his understanding of the limits of reason and his broader conception of empire. Such reflections demonstrate the ways that commerce, if properly managed, could be an instrument for both public prosperity and imperial prestige. More importantly, Commerce and Manners in Edmund Burke's Political Economy raises timely ethical questions about capitalism and its limits. In Burke's judgment, civilizations cannot endure on transactional exchange alone, and markets require ethical preconditions. There is a grace to life that cannot be bought.
Commerce and Manners in Edmund Burke's Political Economy (Hardcover)