How to tell if a book is in stock...
"On Our Shelves Now" means yes, we have it on hand, order away!
"Ships in 1-5 days" means we sold our last copy, but more are easily available so still, order away!!
"Special Order" means it may be out of print or hard to get. Call the store to get more information from a Bookseller.

Not sure and want to double check? Be Savvy! Call and ask one of our booksellers for more details.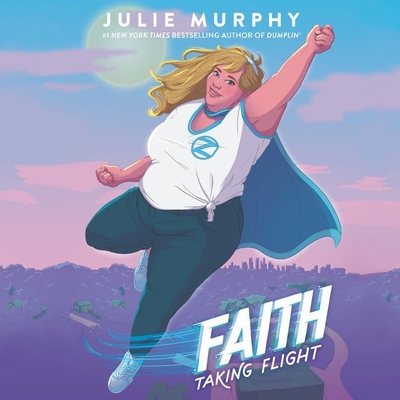 Description
---
From Julie Murphy, #1 New York Times bestselling author of Dumplin', comes the first in a two-book origin story of Faith, a groundbreaking, plus-sized superhero from the Valiant Entertainment comics.
Faith Herbert is a pretty regular teen. When she's not hanging out with her two best friends, Matt and Ches, she's volunteering at the local animal shelter or obsessing over the long-running teen drama The Grove.
So far, her senior year has been spent trying to sort out her feelings for her maybe-crush Johnny and making plans to stay close to Grandma Lou after graduation. Of course, there's also that small matter of recently discovering she can fly....
When the fictional world of The Grove crashes into Faith's reality as the show relocates to her town, she can't believe it when TV heroine Dakota Ash takes a romantic interest in her.
But her fandom-fueled daydreams aren't enough to distract Faith from the fact that first animals, then people, have begun to vanish from the town. Only Faith seems able to connect the dots to a new designer drug infiltrating her high school.
But when her investigation puts the people she loves in danger, she will have to confront her hidden past and use her newfound gifts--risking everything to save her friends and beloved town.
Faith: Taking Flight (Compact Disc)