How to tell if a book is in stock...
"On Our Shelves Now" means yes, we have it on hand, order away!
"Ships in 1-5 days" means we sold our last copy, but more are easily available so still, order away!!
"Special Order" means it may be out of print or hard to get. Call the store to get more information from a Bookseller.

Not sure and want to double check? Be Savvy! Call and ask one of our booksellers for more details.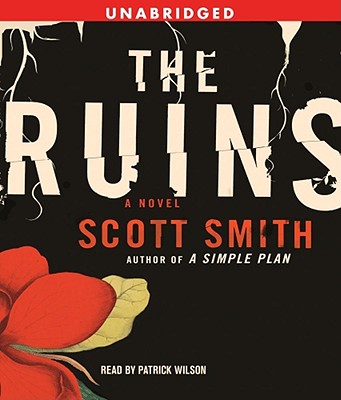 Description
---
HE EAGERLY AWAITED NEW THRILLER FROM THE AUTHOR OF A SIMPLE PLAN
Eerie, terrifying, and unputdownable, The Ruins is Scott Smith's first novel since his acclaimed debut A Simple Plan earned rave reviews and stormed bestseller lists.
The Ruins follows two American couples enjoying a pleasant, lazy beach holiday together in Mexico. On an impulse, they go off with newfound friends in search of one of their group -- the young German, who, in pursuit of a girl, has headed for the remote Mayan ruins, site of a fabled archeological dig.
This is what happens from the moment the searchers -- moving into the wild interior -- begin to suspect that there is an insidious, horrific "other" among them....
The Ruins (Compact Disc)