How to tell if a book is in stock...
"On Our Shelves Now" means yes, we have it on hand, order away!
"Ships in 1-5 days" means we sold our last copy, but more are easily available so still, order away!!
"Special Order" means it may be out of print or hard to get. Call the store to get more information from a Bookseller.

Not sure and want to double check? Be Savvy! Call and ask one of our booksellers for more details.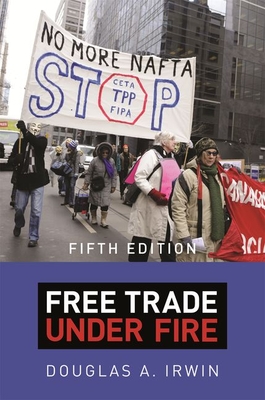 Description
---
An updated look at global trade and why it remains as controversial as ever
Free trade is always under attack, more than ever in recent years. The imposition of numerous U.S. tariffs in 2018, and the retaliation those tariffs have drawn, has thrust trade issues to the top of the policy agenda. Critics contend that free trade brings economic pain, including plant closings and worker layoffs, and that trade agreements serve corporate interests, undercut domestic environmental regulations, and erode national sovereignty. Why are global trade and agreements such as the Trans-Pacific Partnership so controversial? Does free trade deserve its bad reputation? In
Free Trade under Fire
, Douglas Irwin sweeps aside the misconceptions that run rampant in the debate over trade and gives readers a clear understanding of the issues involved. In its fifth edition, the book has been updated to address the sweeping new policy developments under the Trump administration and the latest research on the impact of trade.
About the Author
---
Douglas A. Irwin is the John French Professor of Economics at Dartmouth College. His books include Peddling Protectionism (Princeton), Trade Policy Disaster, and Clashing over Commerce.
Free Trade Under Fire: Fifth Edition (Paperback)