How to tell if a book is in stock...
"On Our Shelves Now" means yes, we have it on hand, order away!
"Ships in 1-5 days" means we sold our last copy, but more are easily available so still, order away!!
"Special Order" means it may be out of print or hard to get. Call the store to get more information from a Bookseller.

Not sure and want to double check? Be Savvy! Call and ask one of our booksellers for more details.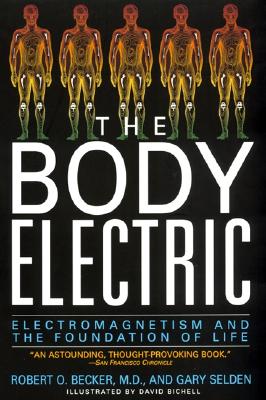 $16.99
Usually Ships in 1-5 Days
Description
---
The Body Electric tells the fascinating story of our bioelectric selves. Robert O. Becker, a pioneer in the filed of regeneration and its relationship to electrical currents in living things, challenges the established mechanistic understanding of the body. He found clues to the healing process in the long-discarded theory that electricity is vital to life. But as exciting as Becker's discoveries are, pointing to the day when human limbs, spinal cords, and organs may be regenerated after they have been damaged, equally fascinating is the story of Becker's struggle to do such original work. The Body Electric explores new pathways in our understanding of evolution, acupuncture, psychic phenomena, and healing.
The Body Electric: Electromagnetism And The Foundation Of Life (Paperback)