How to tell if a book is in stock...
"On Our Shelves Now" means yes, we have it on hand, order away!
"Ships in 1-5 days" means we sold our last copy, but more are easily available so still, order away!!
"Special Order" means it may be out of print or hard to get. Call the store to get more information from a Bookseller.

Not sure and want to double check? Be Savvy! Call and ask one of our booksellers for more details.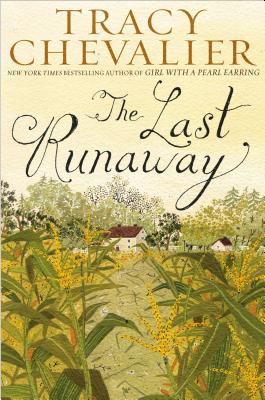 Description
---
"New York Times "bestselling author of"Girl With a Pearl Earring "Tracy Chevalier makes her first fictional foray into the American past in "The Last Runaway," bringing to life the Underground Railroad and illuminating the principles, passions and realities that fueled this extraordinary freedom movement.
In "New York Times "bestselling author Tracy Chevalier's newest historical saga, she introduces Honor Bright, a modest English Quaker who moves to Ohio in 1850, only to find herself alienated and alone in a strange land. Sick from the moment she leaves England, and fleeing personal disappointment, she is forced by family tragedy to rely on strangers in a harsh, unfamiliar landscape.
Nineteenth-century America is practical, precarious, and unsentimental, and scarred by the continuing injustice of slavery. In her new home Honor discovers that principles count for little, even within a religious community meant to be committed to human equality.
However, drawn into the clandestine activities of the Underground Railroad, a network helping runaway slaves escape to freedom, Honor befriends two surprising women who embody the remarkable power of defiance. Eventually she must decide if she too can act on what she believes in, whatever the personal costs.
A powerful journey brimming with color and drama, "The Last Runaway "is Tracy Chevalier's vivid engagement with an iconic part of American history.
About the Author
---
Tracy Chevalier is the "New York Times" bestselling author of six previous novels, including "Girl with a Pearl Earring," which has been translated into thirty-nine languages and made into an Oscar-nominated film. Born and raised in Washington, D.C., she lives in London with her husband and son."
Praise For…
---
"Chevalier admirably weaves historical figures and actual events into a compelling narrative."
—San Francisco Chronicle (on Remarkable Creatures)


"Evokes entire landscapes...a master of voices."
—New York Times Book Review (on Falling Angels)

"Chevalier's signature talent lies in bringing alive the ordinary day-to-dayness of the past...lovingly evoked."
—Elle (on Burning Bright)

"Absorbing...[Chevalier] creates a world reminiscent of a Vermeer interior: suspended in a particular moment, it transcends its time and place."
—The New Yorker (on Girl With a Pearl Earring)

"Chevalier's ringing prose is as radiantly efficient as well-tended silver."
—Entertainment Weekly (on Falling Angels)
The Last Runaway (Hardcover)